Sean Spicer joins Poynings Cricket Club as PR Chief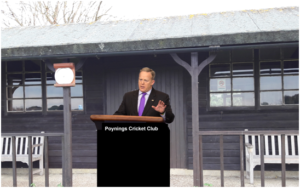 Poynings Cricket Club has moved quickly to hire Sean Spicer, the former White House press secretary, as the club's new Director of Communications.
Mr Spicer, who caused controversy with his ill-tempered Washington press briefings, has already ruffled feathers in his opening meeting with journalists at the Cricket Field in front of 10,000 supporters.
He quit his White House role unexpectedly recently as President Donald Trump moved to bring in a smooth new operator in his place.
But that opened the door for Poynings Cricket Club, and they are already seeing the benefits the new hire's extravagant claims.
Mr Spicer told hushed Poynings journalists today: "Season ticket sales have hit 24,000 and we expect to play in front of crowds of 27,000 this season," he claimed.

"In fact, we will have the highest gates on record. Period."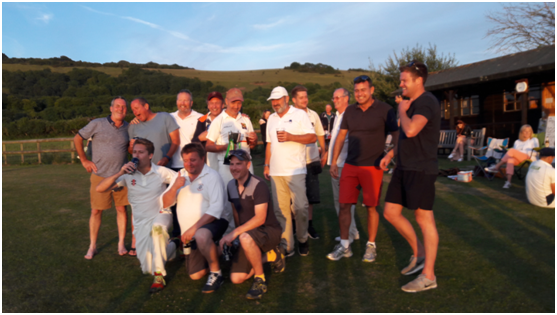 "After we got thrashed by the local team recently, in part due to the great innings by a local farmer, we have now spent tens of millions on new players, and next week we will unveil a £15 million new opening batsman, just like we said we would."
"Our wicket keeper is not going to be sold, the fielding was out of this world, and we'll be giving our youth players a real chance this year."
Spicer saved some of his famous spite for journalists until the end of the briefing, when the Poynings News editor tried to ask a question about ticket prices.
"Poynings News? Fake news. It's worse than CNN" he said. "There is no room for this Fake News Media anymore."