Well, it did rain a bit on Monday for Poynings Fun Day didn't it.
Still the hardy amongst us still made it and braved the elements.
The kids had a great time racing in the hall.
Thanks Sheila for organising it all, well done.
Here are some pictures of the brave from Mike Airey.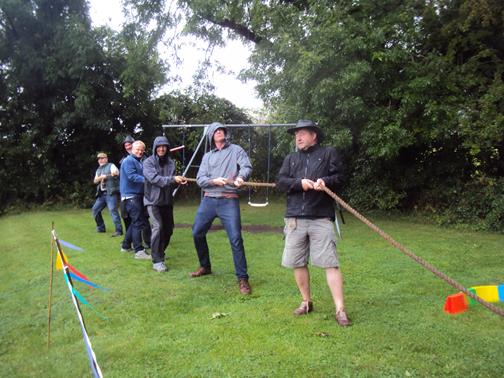 South Team Ready and willing.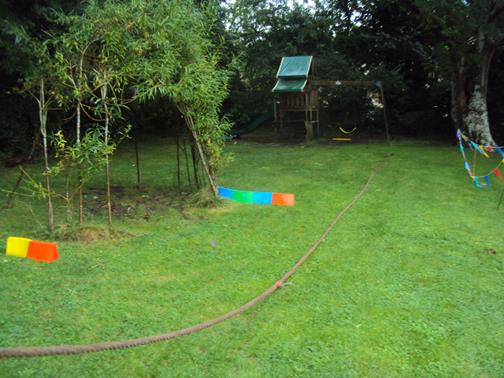 North Team Ready (Just give us a minute until it stops raining!).
The winners!!!!!! (and it was uphill).
However, on inspecting the photos I see that there is not a line on the
ground which the mark on the rope has to cross for there to be a winner!
So, must be a draw then 😉
But, there are penalties for showing stomachs, so North win!!
Good try lads!