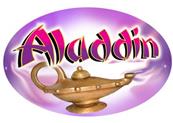 I hope you are all ready for Christmas with all presents wrapped and cards posted!!!
With all the rushing about don't forget to get your Pantomime Tickets from the Royal Oak or www.poynings.net.
They are selling out fast this year as it is going to be a great performance but we can't make the Church any bigger. While you are looking for space to put all those presents, we are after some left over paint for the scenery, if you have any you don't want can you let me know. Thanks.